In November 2016, Chengdu Research Base of Giant Panda Breeding welcomed 17 white-haired elders from Canada. They looked healthy and energetic, though the oldest among them is 92 years old and the youngest is 68 years old. When talking, they often used standard Sichuan dialect words like "好安逸 (very good)" and "好巴实哦 (great)". They call themselves the "children of CS".
After nearly a century, they came back for their memories in childhood and for giant pandas! The following personnel also came together with them: Hu Jinchu, Chief Expert for Research on Wild Giant Pandas in China; Pei Xiaofang, Deputy Dean of West China School of Public Heath; Tan Kai, Executive Editor-in-Chief of The Giant Panda magazine of Chengdu Research Base of Giant Panda Breeding; Xiang Suzhen and other old photo discovers from Canadian Old Photos Project Team of Beijing Peaceful World Painting & Calligraphy Institute. According to the introduction from Tan Kai who himself has had interviews in North America, these elderly hardcore giant panda fans have a gathering every year to recall the days that they spent with giant pandas in Huaxiba. This year, the sponsors specially invited them to return to their second hometown—Chengdu, China and participate in an elaborate "CS party".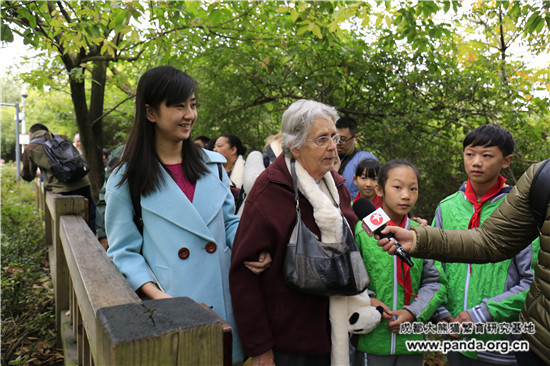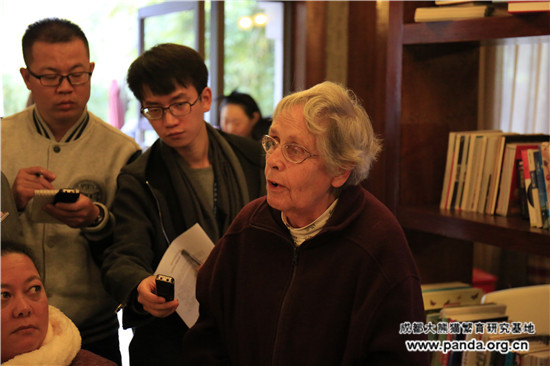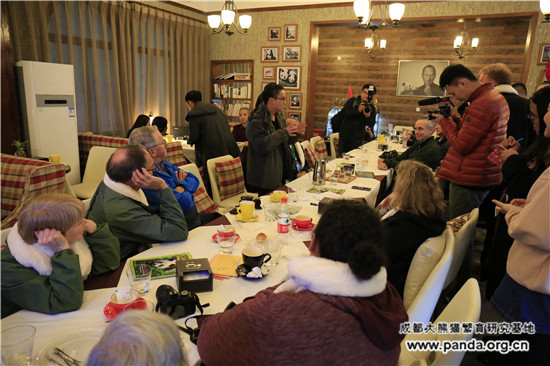 These Elderly Hardcore Fans Are the Witnesses for History of Giant Pandas in Chengdu
These children of "CS" cannot forget their intimate contact with giant pandas more than 70 years ago. They are the oldest giant panda fans in the world.
Today, invited by Chengdu Research Base of Giant Panda Breeding, they traveled thousands of miles to Chengdu and to Chengdu Research Base of Giant Panda Breeding. There, they saw the lovely and cute panda cubs born in 2016 which were lying and sitting on tree branches and sleeping on the lawn.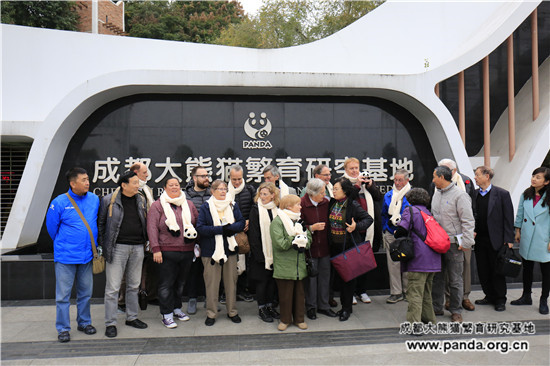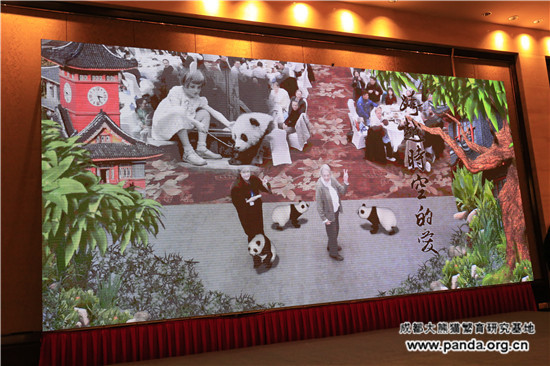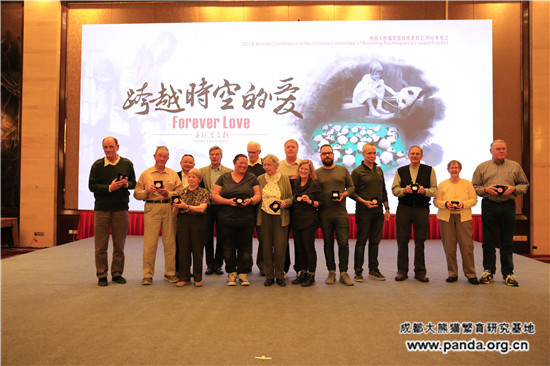 Forever Love to Pandas; The Model of Friendly Exchange between China and Foreign Countries
After visiting panda cubs, these elderly fans went to the Coffee Break House in the Base. There is a wall for white-and-black old photos and a wall for new group photos of the elderly fans and giant pandas. Such "past" and "present" photos form a "time tunnel" which seems to take these children of "CS" back to the past. On that end of this "tunnel" come fits of happy laughters and cheerful voices.
The "CS" fans gave presents to two foreign and domestic children living in Chengdu, China, and told them that giant pandas are the most precious friends of human beings and that people should protect giant pandas and the common home of all people in the world.
Lu Yinghui, a representative of "CS" elderly fans, noted that they were in Canada but still cared about Chengdu, Sichuan where they lived in childhood. They call themselves the children of "CS". It's believed that "C" represents Canadian and "S" represents School. However, "S" also means "Sichuan" that they keep in heart. They love this beautiful land of abundance. Meanwhile, they hope to return to the hometown to visit giant pandas every year.