In November 7-9, "The 2016 Annual Conference of Chinese Committee of Breeding Techniques for Giant Pandas" was grandly held in Crowne Plaza Chengdu Panda Garden. It was sponsored by Chinese Association of Zoological Gardens and China West Normal University, organized by College of Life Science, China West Normal University and Chengdu Research Base of Grant Panda Breeding and co-organized by Chengdu Giant Panda Breeding Research Foundation. The leaders from competent organizations, including Department of Wild Life Conservation and Natural Reserve Management of the State Forestry Administration, Sichuan Forestry Department, Chinese Association of Zoological Gardens and the Administration of Forestry and Gardening of Chengdu Municipality, participated in the opening ceremony. In addition, the following personnel attended the opening ceremony and the Conference: More than 50 international giant panda breeding technique researchers from 29 organizations in 15 countries, more than 115 domestic experts and conservation areas, the leader(s) from West China School of Public Health, Sichuan University, the representative(s) from Canadian Old Photos Project Team of Beijing Peaceful World Painting & Calligraphy Institute, 17 giant panda old fans who studied in Sichuan Huaxiaba Canadian School established 100 years ago, etc.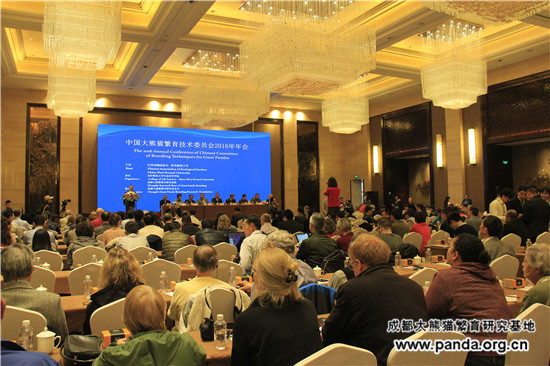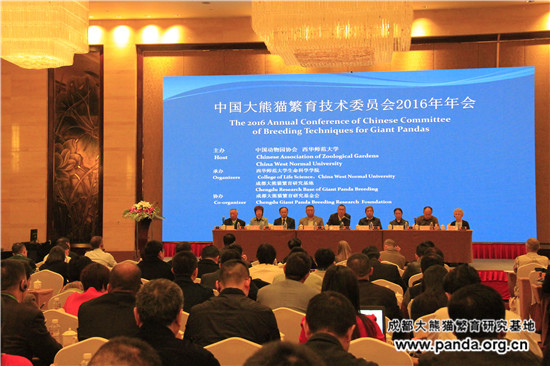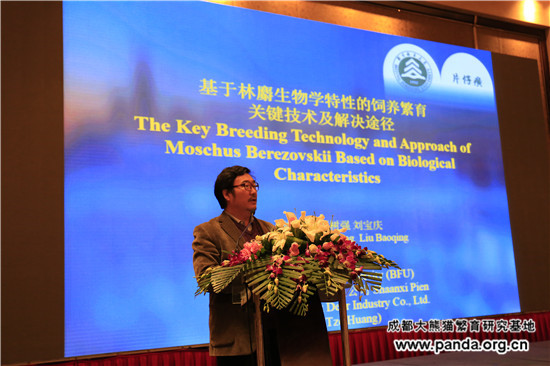 This Conference was carried out to further strengthen cooperation and exchange, to promote the preservation of endangered wildlife, for example, giant pandas in China, facilitate healthy development, disease prevention and control and genetic diversity protection of giant panda population, and strengthen the coordinative implementation of releasing captive giant pandas into the wild, public science popularization and other relevant work. Representatives exchanged and cooperated with each other by means of reports, wall newspaper, display, etc. Meanwhile, several media headed by CCTV also attended this Conference and provided relevant live broadcast and special reports. Especially, CCTV followed the whole process of this Conference and delivered on-the-spot reporting. It's expected that special news about this Conference would be reported in CCTV-13, CCTV-4 and other programs during the Conference.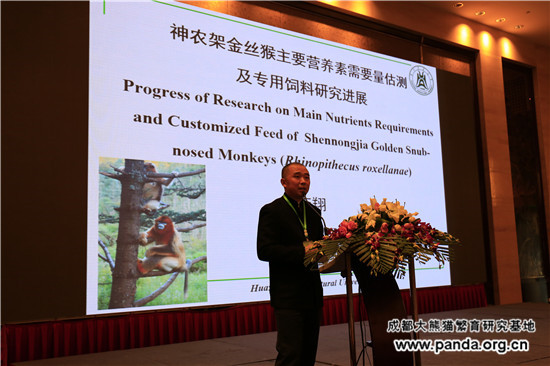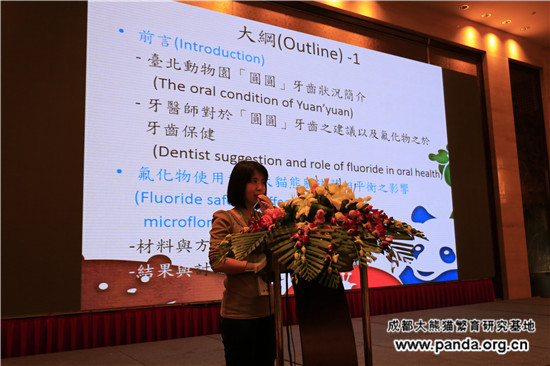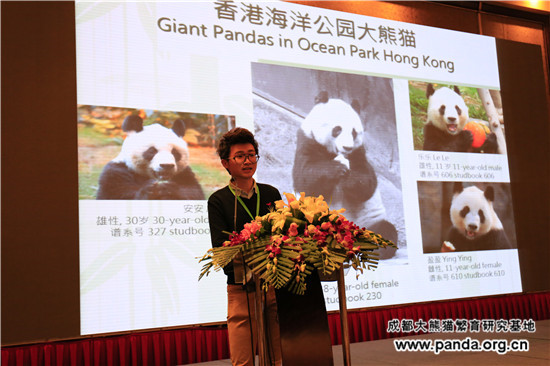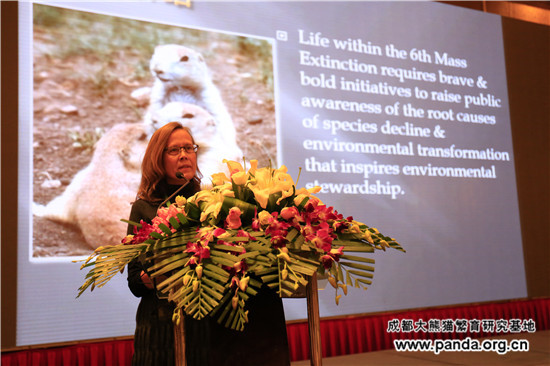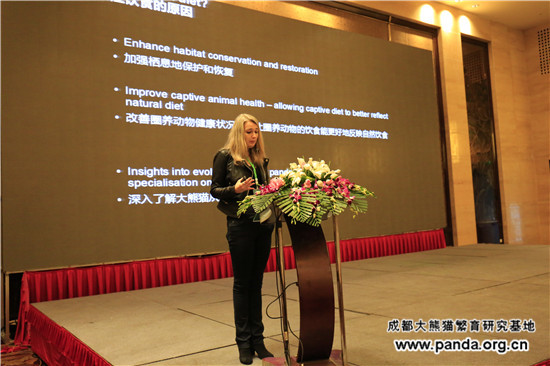 At this Conference, the following were discussed for current situation and tasks of giant panda protection, the breading and releasing of captive giant pandas, and other aspects: the 2016 work summary and outlook of Chinese Committee of Breeding Techniques for Giant Pandas; analysis on survivability of wild giant panda population and the progress and prospects of research on metagenomics of small population protection and wildlife protection; academic exploration for issues such as giant pandas' major diseases and their prevention and control, giant pandas' wildness training and releasing into wild, and management plan for global red pandas, etc. Chinese Association of Zoological Gardens also led to convene a Special Meeting for Management of Giant Panda Population, determining the management strategy for captive giant pandas, developing their breeding plan, etc. Besides, attendees communicated about forest musk deer and snub-nosed monkey, two kinds of companion animals of giant pandas, during the Conference. Participating representatives were organized to visit Chengdu Research Base of Giant Panda Breeding during this Conference.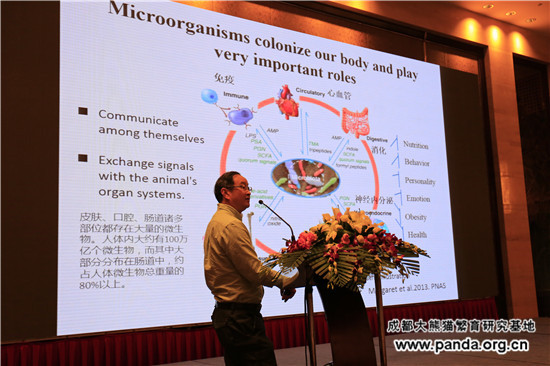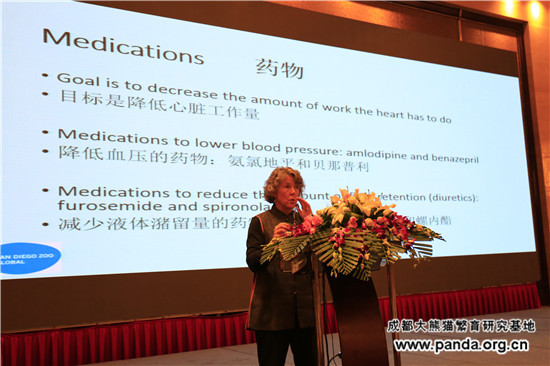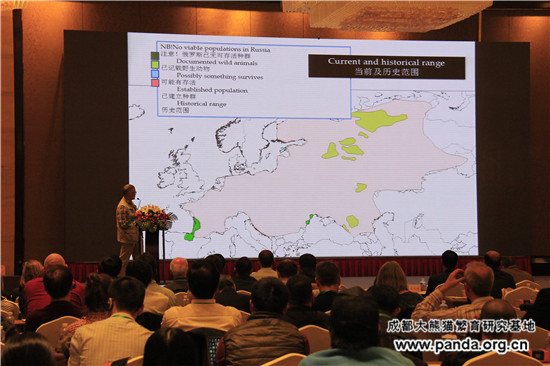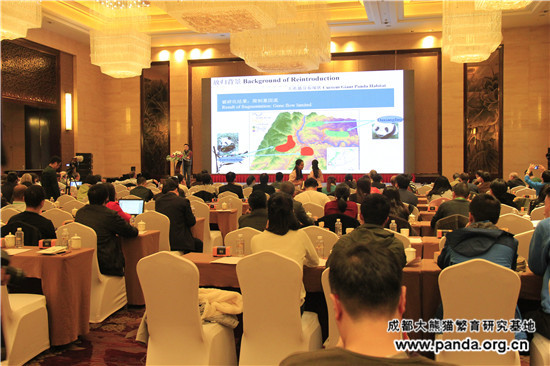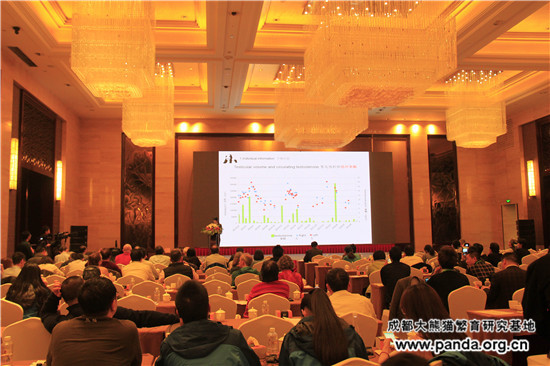 With joint efforts from foreign and domestic units and under the organization and coordination of Chinese Committee of Breeding Techniques for Giant Pandas, better achievements have been made with regards to the breeding, scientific research, international cooperation, protection education, wild releasing, etc. for global captive giant pandas. As of November 1, 2016, organizations have helped captive female giant pandas to give birth to 65 baby pandas (55 staying alive) in 40 deliveries and global captive panda population scale has reached 471. Wherein, giant pandas in Chengdu Research Base of Giant Panda Breeding have given birth to 25 baby pandas (23 staying alive) in 16 deliveries; those in China Conservation and Research Centre for the Giant Pandas have given birth to 26 baby pandas (22 staying alive) in 18 deliveries; a giant panda in Chongqing Zoo has given birth to 1 baby panda (1 staying alive) in 1 delivery; those traveling in the U.S., Japan, Spain, Belgium and Vienna also have successfully delivered baby pandas. In 2016, the survival rate of panda cubs is 86%, slightly less than 93.02% in 2015. Global giant panda population is rapidly increasing. Wherein, captive giant panda population is to realize the goal of 500 pandas. Therefore, all giant panda management units shall take measures to respond this and develop the captive giant panda population on the premise of quality assurance. However, the quality construction of the captive population has yet to be further strengthened, and there is still much pressure from increase of population density.