Hello, my name is Ya Zhu, but our breeders call me Ya Da. I live in the Sun Delivery Room of the Base. Today, I'll show you some private photos of my sister Ya Yun who has a chocolate-colored mouth. I stay with her every day and watch her sleep like this.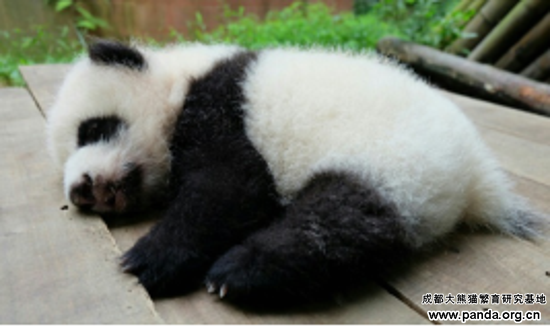 Or paralyzed on the ground.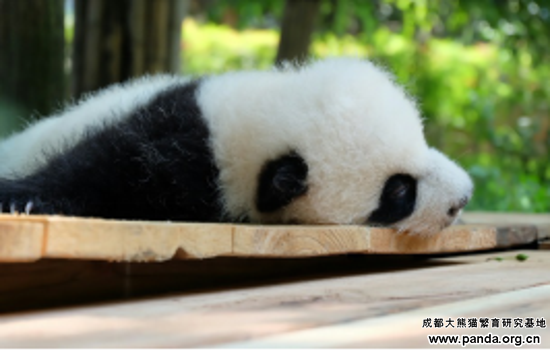 Or sleeping like a fair maiden.
When I am with her, she will cuddle me.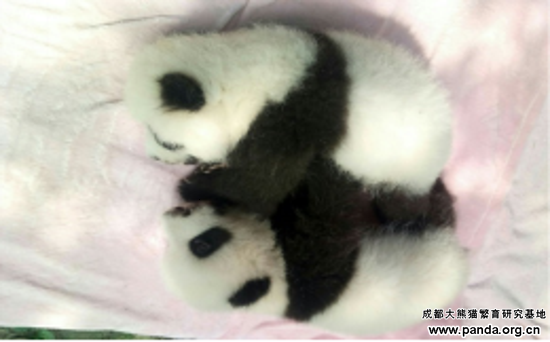 Sometimes, when she is sleeping I lie on her.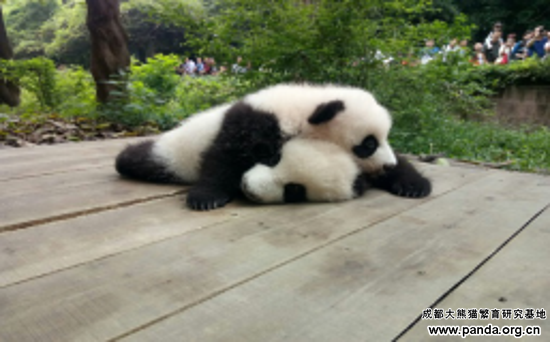 Or...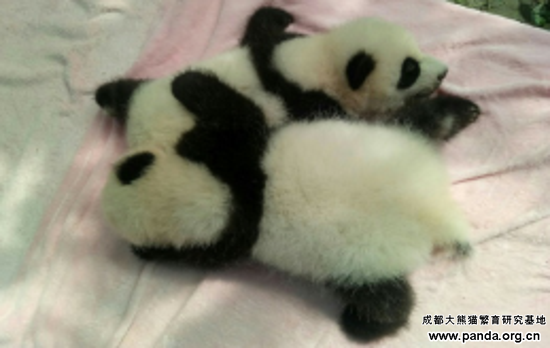 Haw-haw, sometimes she sleeps just behind another cub's fuzzy butt.