Ya Zhu and Ya Yun are the twin daughters of mother Ya Li. Born on June 20, 2016, they all live together at Sunshine Nursery on the Chengdu Panda Base.

Ya Zhu: It was a cool sunny day and I was resting peacefully in my favorite tree in my playground at Sunshine Nursery.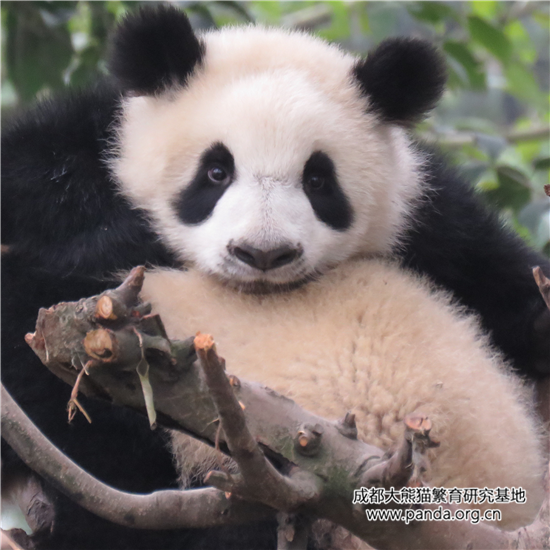 Ya Zhu: Before I knew it, my tranquility was rudely interrupted by my twin sister, Ya Yun who climbed up to join me. I took advantage of the situation and used her fluffy buns as a pillow.

But she didn't like that and we had to have a face-to-face discussion.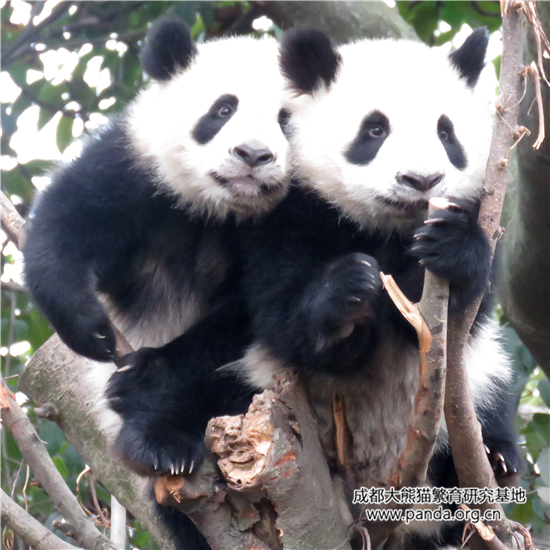 She said I was hogging the spotlight and wanted to share the spotlight with me. Since I am the older sister, I must be a good role model, so I shared the high perch with her.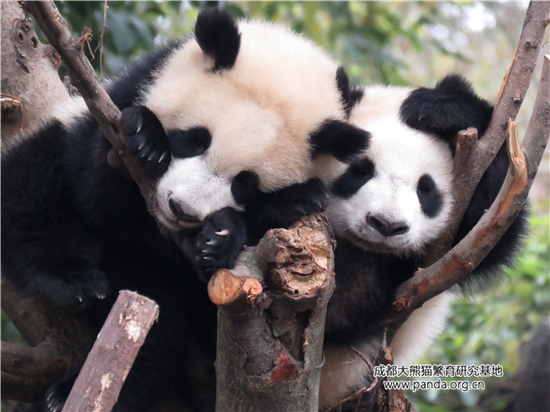 Now we are both resting peacefully atop our favorite tree.