Da Mao, formerly of the Chengdu Panda Base, lives at The Toronto Zoo, Toronto, Canada.

Look! I found some food enrichment! First, I will eat the pear.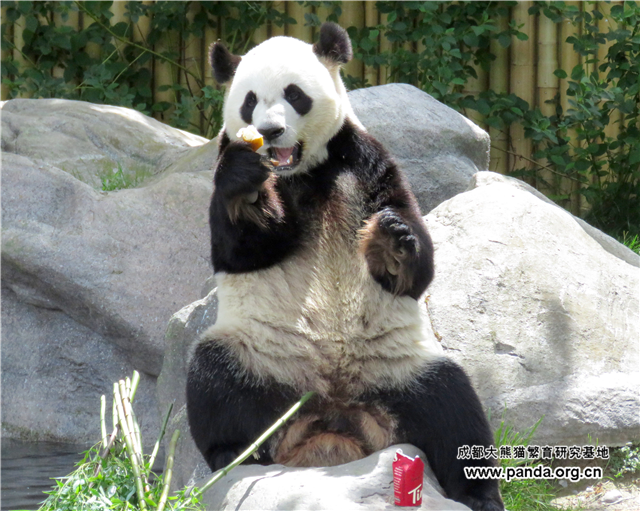 Oh how sweet it is!
Perish the thought! I'm not sharing my pear with anyone!
Now to the biscuits!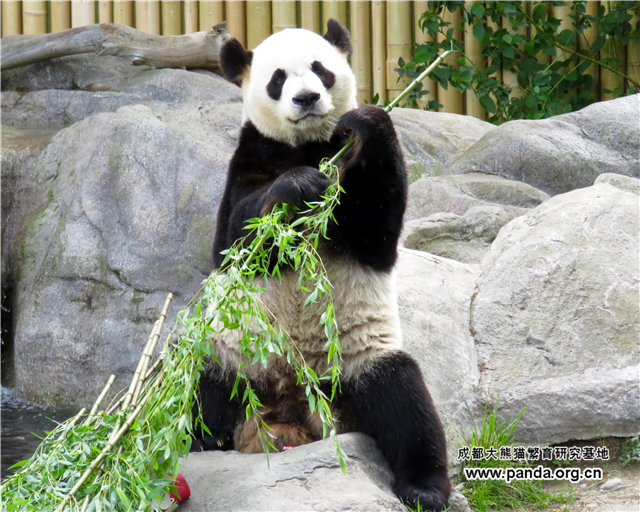 Finally, it's time to eat bamboo!