At 6:30 am on July 17, 2017, "Qizhen", a female giant panda at the Chengdu Research Base of Giant Panda Breeding, successfully gave birth to a healthy female cub weighing 168g at the moment of birth. Both mother and baby are doing well.
Wu Kongju, an expert from the Chengdu Research Base of Giant Panda Breeding, said that "Qizhen" started losing her appetite on June 22, 2017. On the morning of July 15, she began to lick her genital area frequently. Her water broke at 06:00 in the morning. The cub made resonant sounds after being delivered. With a strong maternal instinct, Qizhen embraced the cub immediately after her head emerged. The cub now can drink milk from her mother.
Giant panda "Qizhen" has given birth six times. She delivered ten cubs over the years, in 2006, 2008, 2010, 2011, 2014, 2017, of which the names of twins born in 2008 "Huanhuan" and "Beibei", together with the names of "Jingjing", "Nini" and "Yingying", formed the 2008 Beijing Olympics slogan: Beijing Welcomes You (in Pinyin Beijing Huan Ying Ni).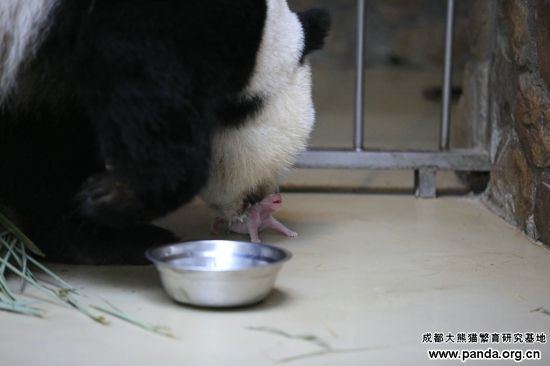 Qizhen gives birth to a cub
Qizhen gives birth to a cub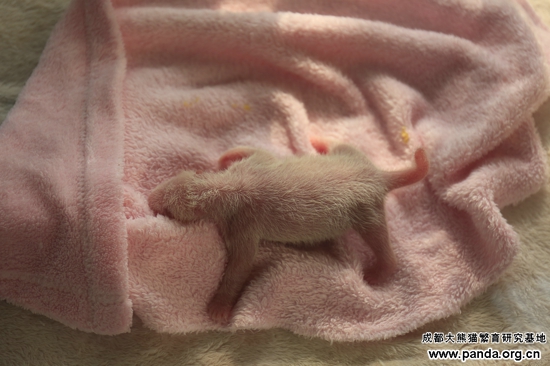 Qizhen gives birth to a cub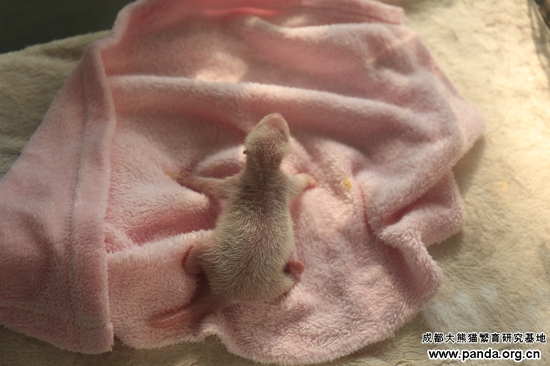 Qizhen gives birth to a cub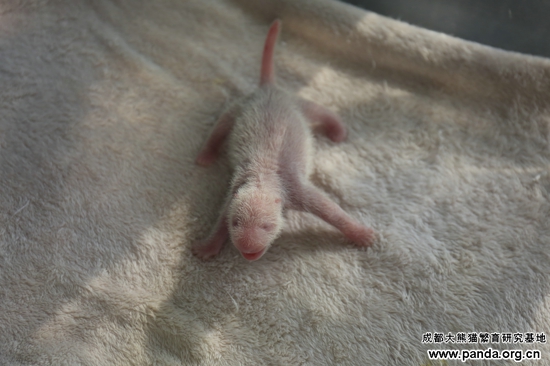 Qizhen gives birth to a cub