Xing Bao is the handsome four-year-old son of mother Hua Zui Ba and father Bing Xing formerly of the Chengdu Panda Base. He was born on August 30, 2013. Recently Xing Bao showed off his football skills using his metal food bowl.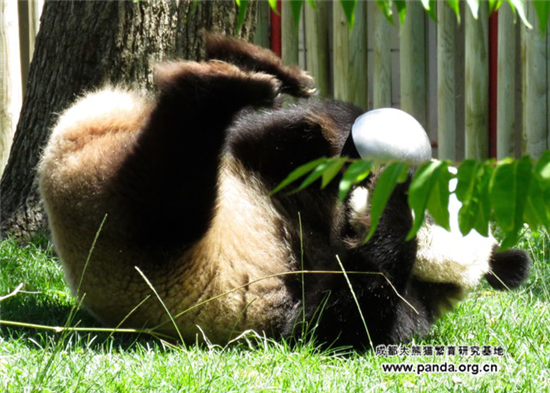 Xing Bao enjoyed rolling on the grass with his "football" with his paws in the air!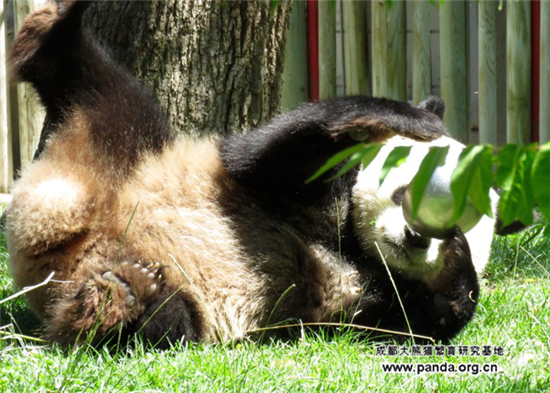 "Come here, Football!"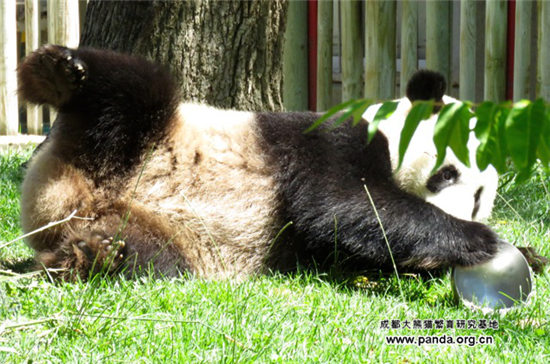 "I won't let you get away!"
You wait for me "football". I will be back to play!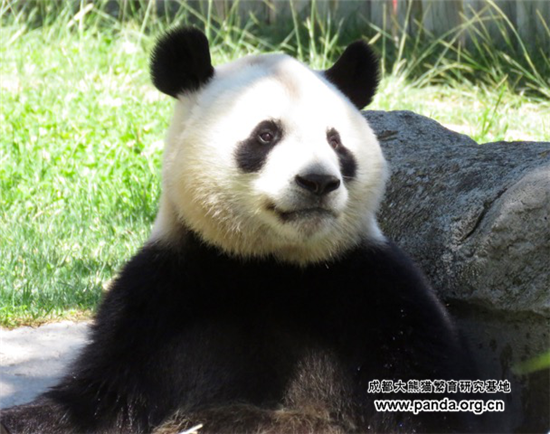 After his strenuous practice, Xing Bao sat in his pool to cool off.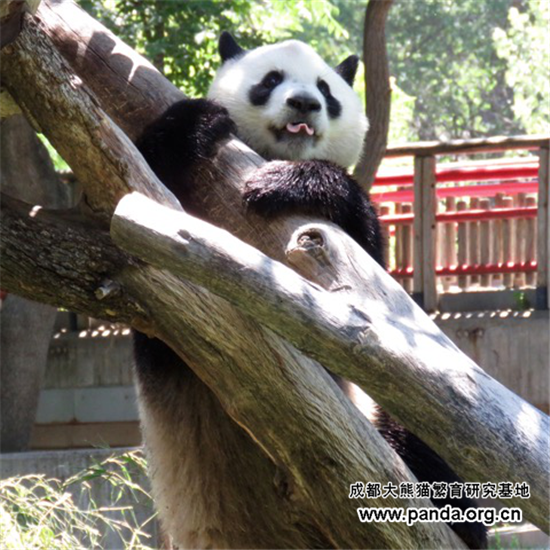 It appears he did not get enough exercise because he climbed up the big structure.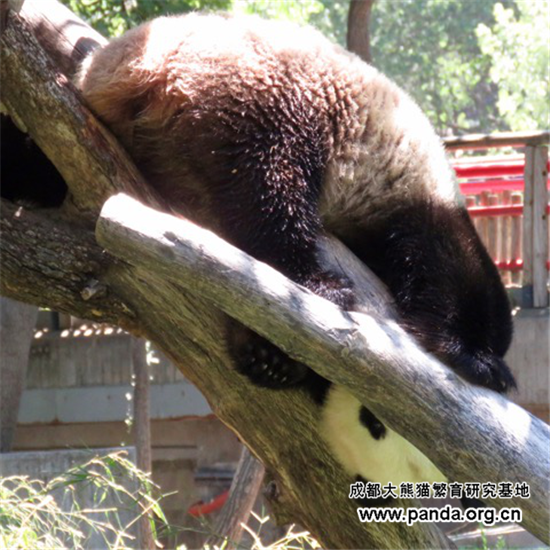 And practiced Pandabatics!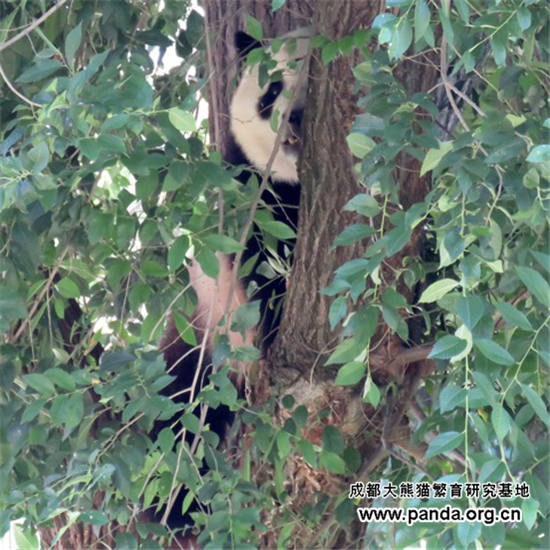 Oh my! He also climbed high up a tree.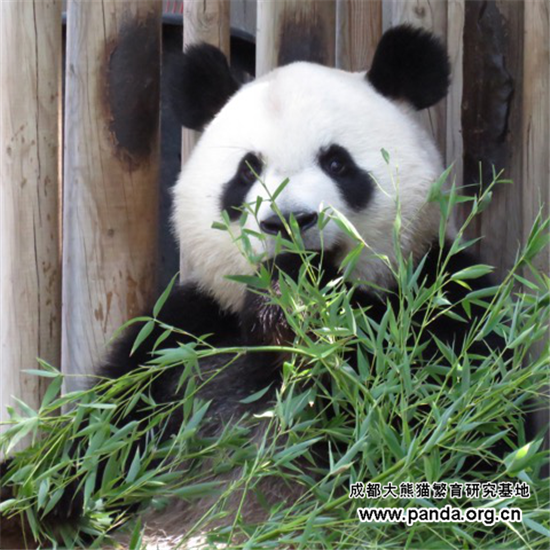 Finally, Xing Bao settled down and sat in a shady spot to eat bamboo. What a bear! What a day!