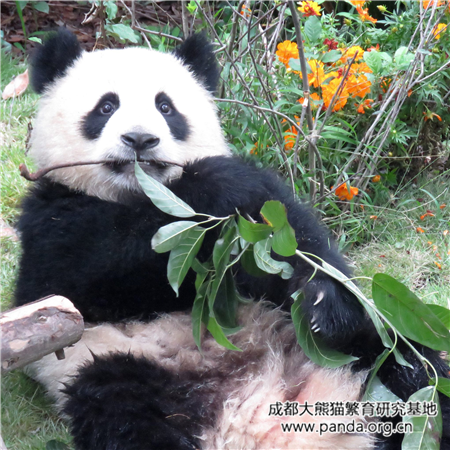 Giant panda Yuan Man's favorite hobby is to beautify her yard at Moonlight Nursery. Like a gardener, she identifies the different plants and prunes them to perfection. Today, she worked around the colorful marigolds.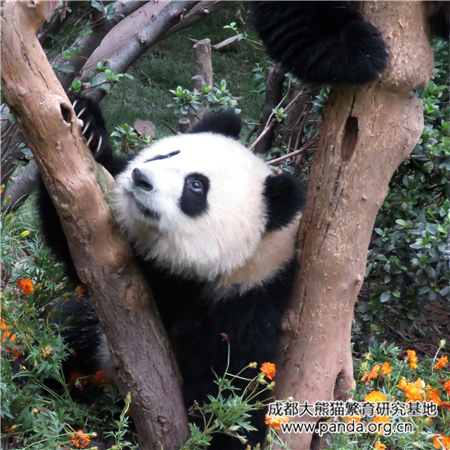 But first, Yuan Man spotted her friends playing in a small tree and decided to join them.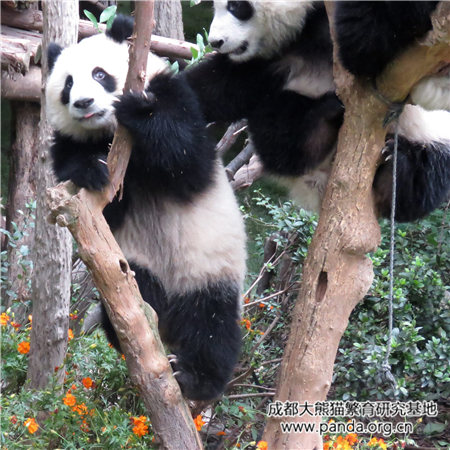 Hey! I'm climbing up to join you. But the tree was very crowded…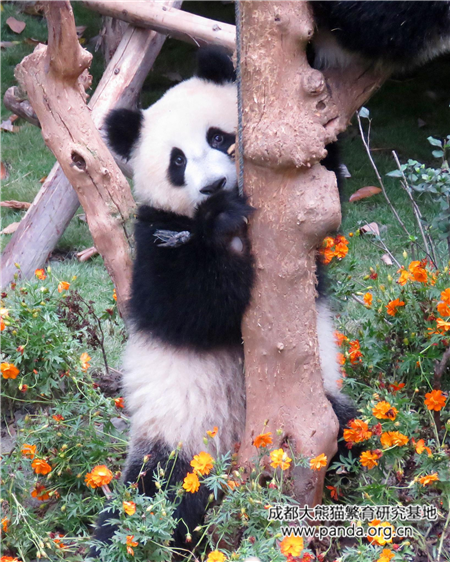 And Yuan Man found herself on the ground, knee deep in marigold flowers. I'm so sad I can't play with my friends in the tree, she sobbed.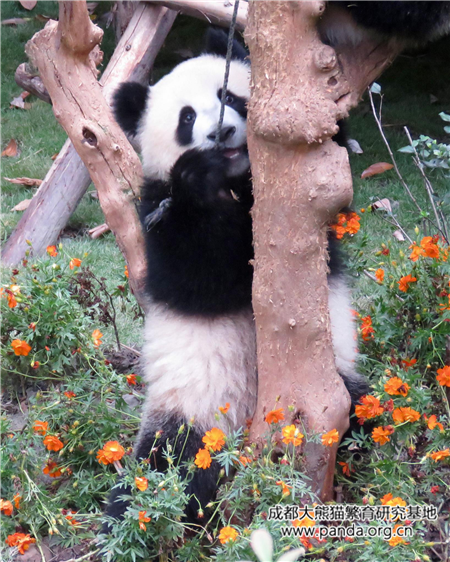 Soon she discovered the cord hanging from the tree and began pulling it. It cheered her up!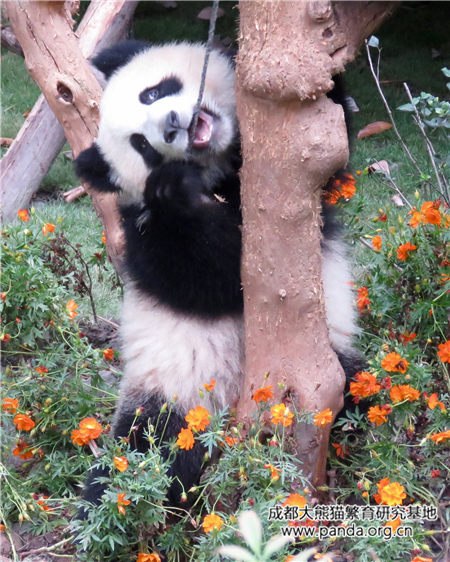 I am a happy panda girl, she announced, as she tugged on the cord.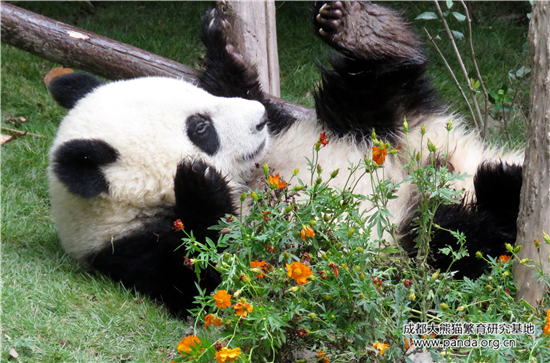 With a bountiful array of golden marigolds planted throughout the yard. Yuan Man couldn't get away from them. She remembered what her mother Yuan Yuan told her, "don't forget to stop and smell the flowers."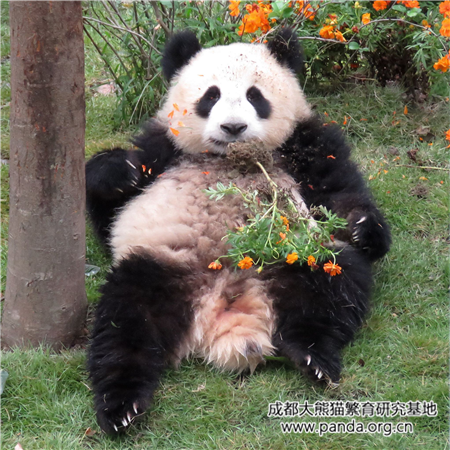 And so she frolicked while she worked, making sure she smelled the flowers. What fun she had as petals flew everywhere! And loose dirt spread all over her beautiful face!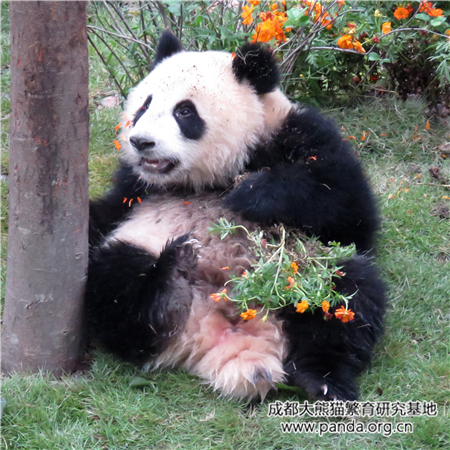 Yuan Man remembered to pick some marigolds to give her mother. What a delighted and delightful panda gardener is Yuan Man!