Recently, Chengdu Research Base of Giant Panda Breeding completed its two-day wilderness first aid training successfully. It was organized by the Base and taught by Wilderness Medical Associates International (WMAI). A total number of 14 base staffs attended the training including Hou Rong, Research Center Director and her fellow staff members as well as colleagues from the Animal Management Department, Animal Disease Prevention and Control Department, and Science Education Department.
The training covered an extensive range from wilderness first aid to basic medical concepts and fundamental life-sustaining skills. A good balance was struck between theory and practice. In the training, all participants were actively learning theoretical knowledge, cooperating in hands-on drills, and practicing wilderness first aid skills, including field first-aid procedures, cardiopulmonary resuscitation (CPR), trauma treatment, etc. By the end of the training, WMAI lecturer gave a demanding theoretical and practical examination to the 14 participants and found them to have mastered basic first aid skills and emergency response capacity. All participants received a certificate of completion.
Wilderness first aid training enhances safety awareness of outdoor participants, enriches first aid knowledge, and improves wilderness first aid skills. In such a way, every field staff is capable of rescuing themselves and others and making the right judgment promptly in the event of an emergency. The training serves as a significant safeguard in field work.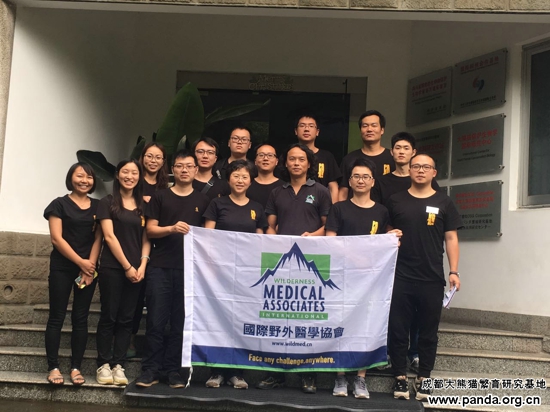 Wilderness First Aid Training by WMAI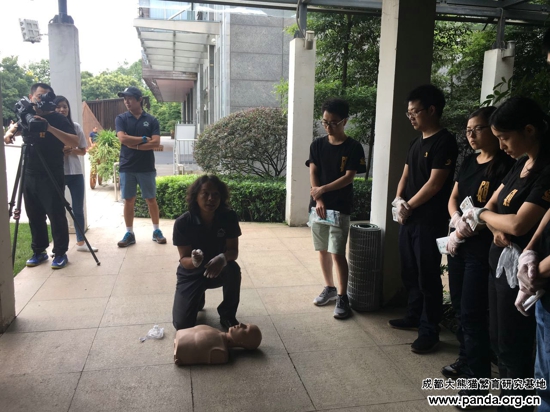 CPR Demonstration by the Lecturer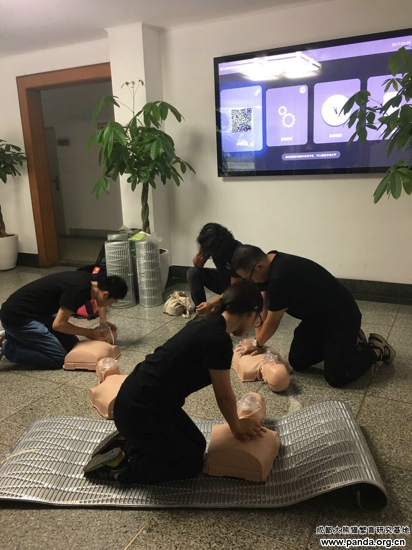 Practicing CPR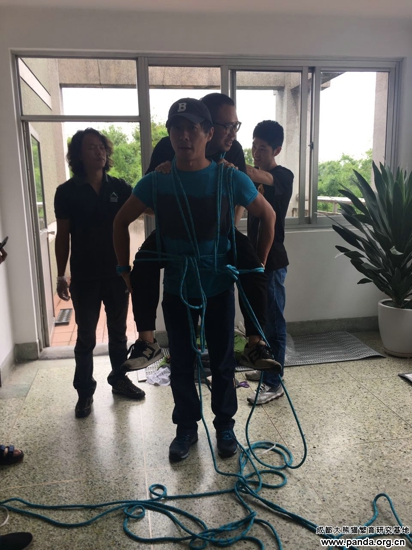 Demonstrating How to Transfer the Injured with Makeshift Tools