The Toronto giant panda twins celebrated their birthdays twice on October 13, 2017. The first party was outside for media and fans and many news outlets published photos of male and female twins Jia Pan Pan and Jia Yue Yue, and their mother, Er Shun enjoying the beautiful decorations and presents created by their keepers.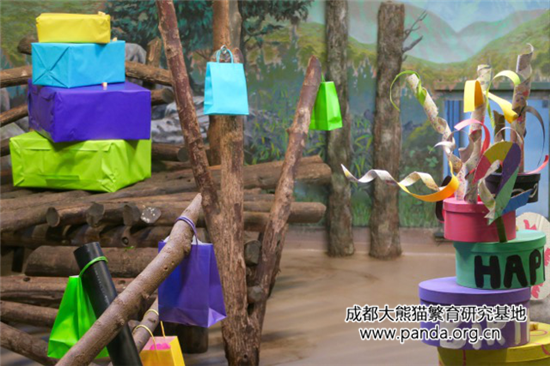 The second party was held indoors so that panda cam watchers all over the world could enjoy the twins' birthday celebration.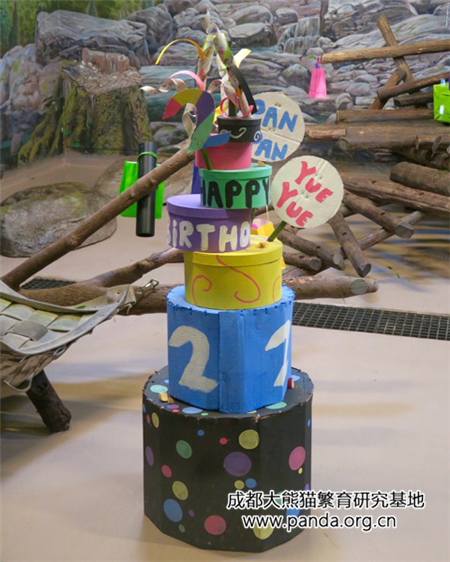 Soon after the outdoor party finished, the giant panda twins went indoors and were surprised by a second birthday party with all the trimmings, including colorful presents and a tall beautiful cake.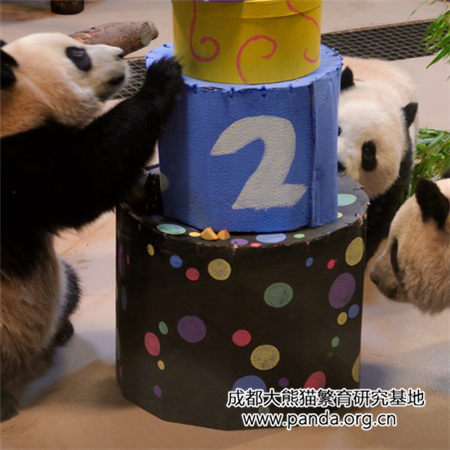 All three pandas headed over to the tall cake and toppled it over.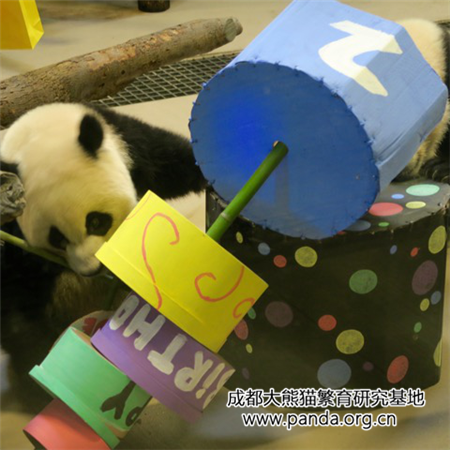 Luckily, no one was hurt and the twins continued to explore their bounty.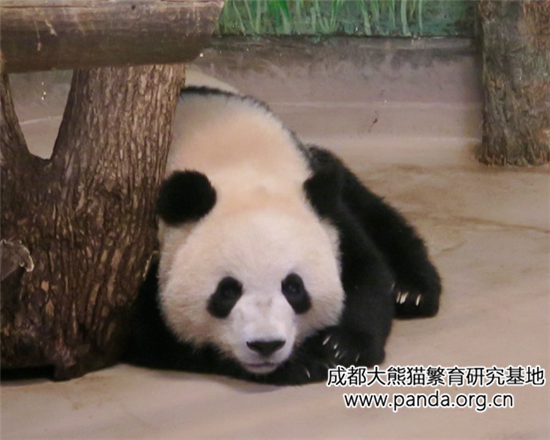 Soon, Jia Pan Pan went to rest on the floor.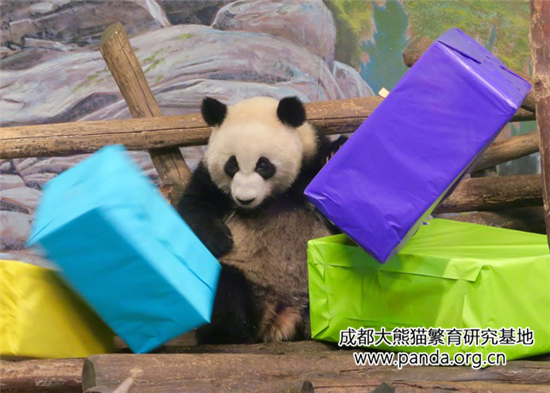 But curious Jia Yue Yue continued to play with the colorful boxes.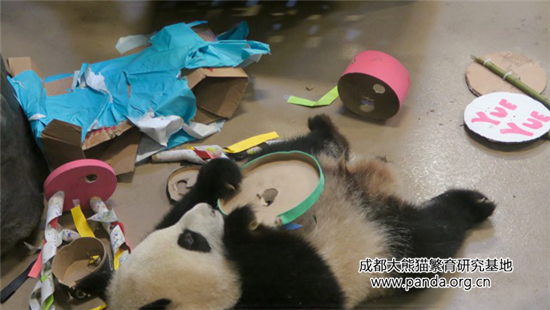 Jia Yue Yue also played intently with the cake toppings.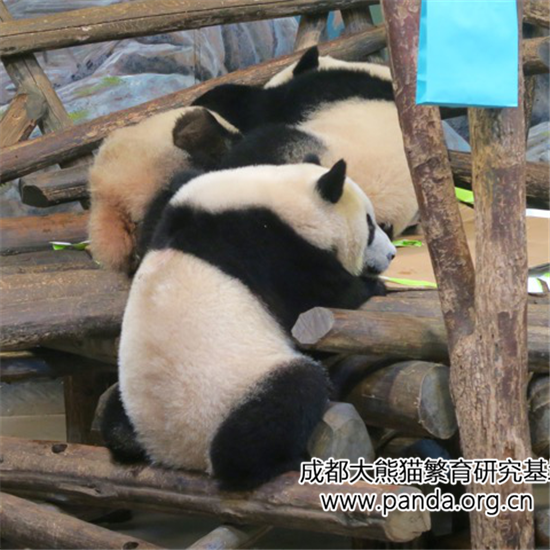 However, everyone seemed to be tired of partying and went to rest on the climbing structure.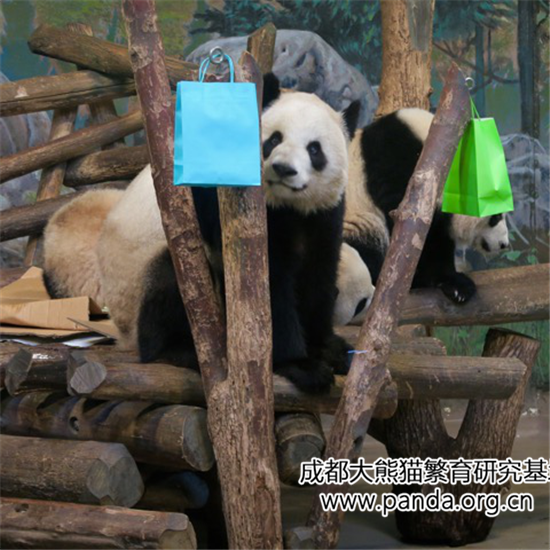 When they woke up, mommy Er Shun noticed a gift bag.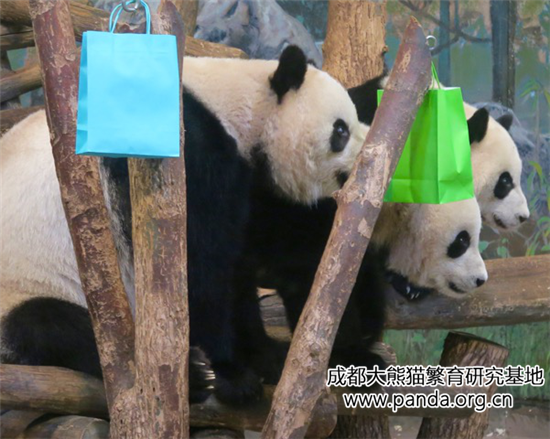 All three pandas looked like they were ready to party again after their nap.