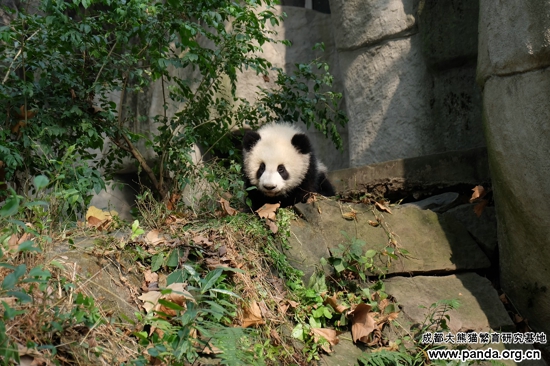 In the gentle and mild winter sunlight, little Ya Yun is enjoying the winter feast idly. The brilliant sunshine, rather than putting it to sleep, is encouraging it to play!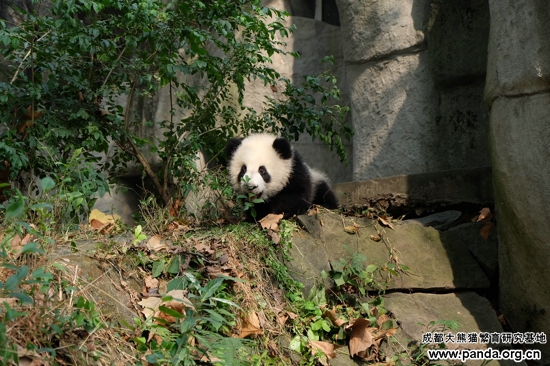 Have a look at little Ya Yun with a bright expression flirting with the tender blade of grass. So, do you think this is the theme of today? No, No, No!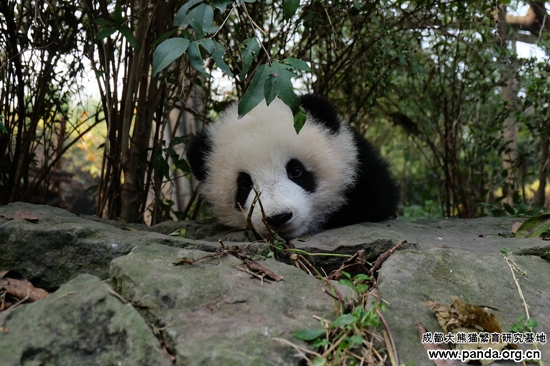 At the same time, but in a different location, little Qi Guo has its dark eyes wide open. Lost in thought? No, no, no! Let's see the truth in the following picture.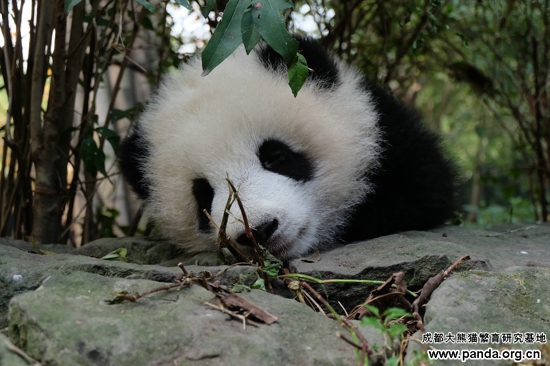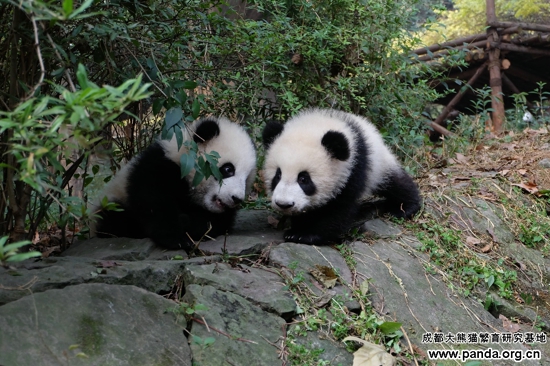 It merely wants to go to sleep. Would you think it is the Panda of the Day? Sorry, you guessed wrong. How could we simply turn our live camera on sleeping Qi Guo in today's programme?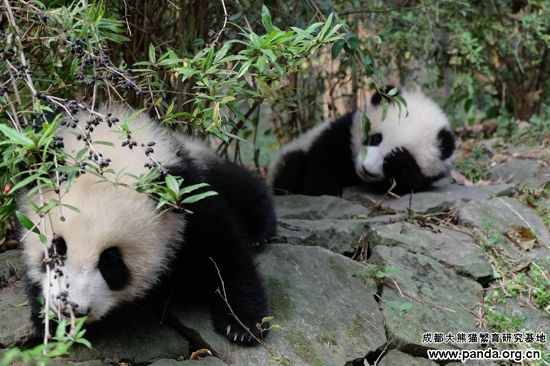 Look, today's two heroines appear together. As said before, bright sunshine encourages it to play. Little Ya Yun rushes to little Qi Guo with vigorous strides. A conflict is imminent. Little Qi Guo is the first to send a deterrent signal.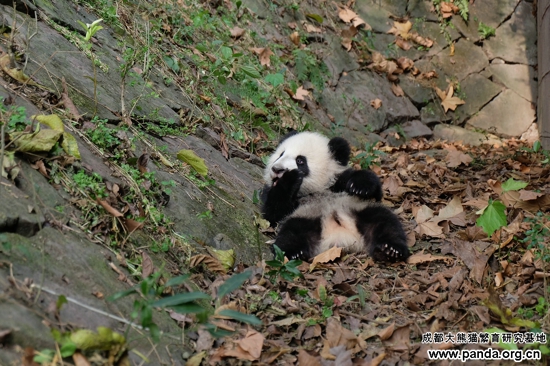 Little Ya Yun walks past Qi Guo at a calm pace. Nothing would be funnier than disturbing you while you sleep, but you can't do anything to me. However, do you see the expression on Qi Guo's face? Qi Guo has closed its eyes. What happens next is really too terrible to watch.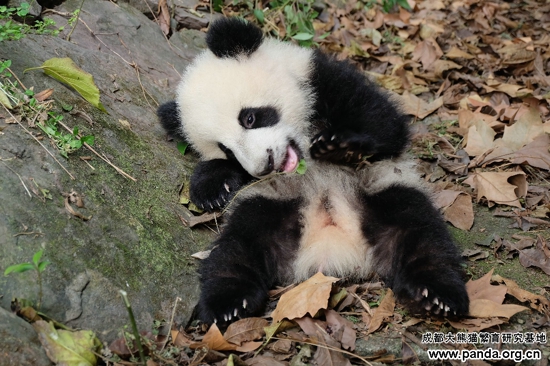 Showing a "taunting" expression
One extra enchanting sleeping pose!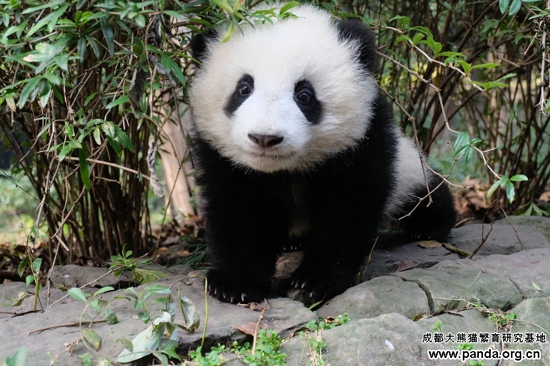 Do you think the conflict is over? Do you see the expression on the face of Qi Guo? Yes, the conflict breaks out. Let's see how Qi Guo deals with this: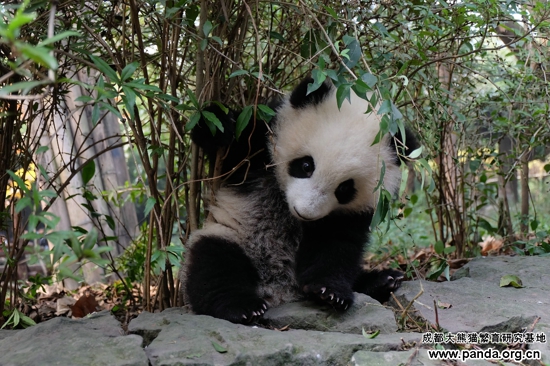 Look, Qi Guo has sat up.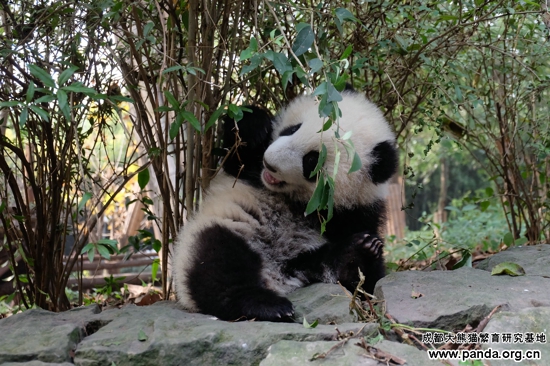 It begins its taunting: "Ya Yun, you rolled past, rather than walked through, my world."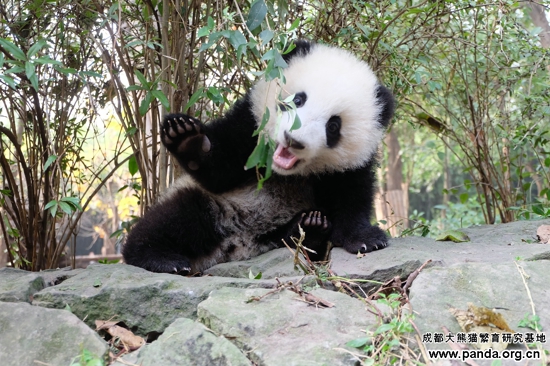 And then: "Ya Yun, la-la la-la-la…"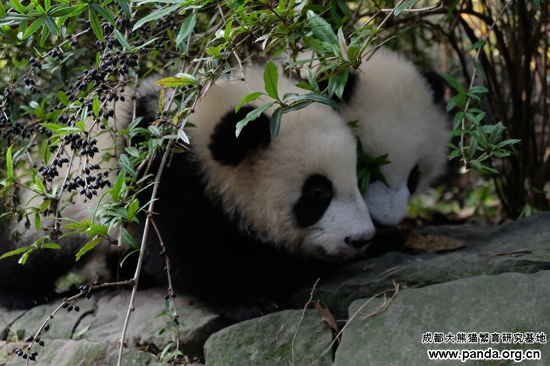 Finally, things come down to this: these two panda cubs play with each other in the winter sunshine.