Recently, the last children's science show Our Bamboo Forest was a great success on the stage in front of the Secret Exploration Hall at the Chengdu Research Base of Giant Panda Breeding to the applause of visitors, marking the end of the outstanding two-day performance chock full of five shows. Lots of parents came to the stage with their children to take photos with the cast. Surrounded by children, the young volunteer performers beamed and presented a sign with environmental protection reminders, so that the concept of environmental protection is captured by the parents' cameras.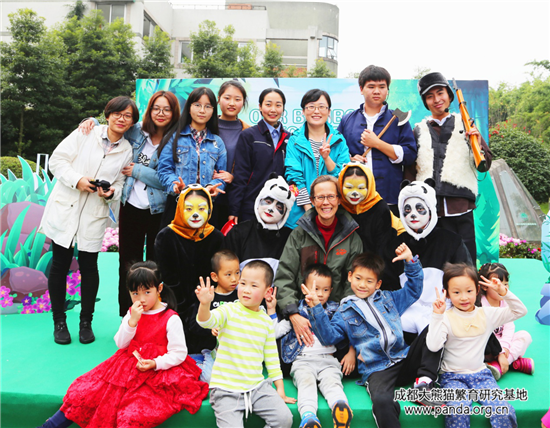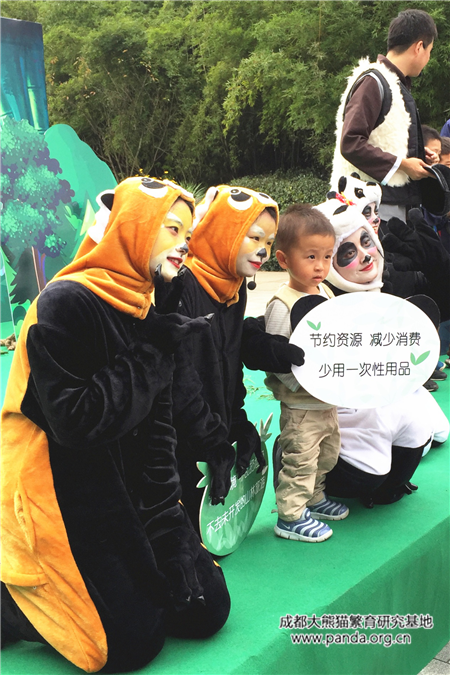 The Our Bamboo Forest is a large-scale science stage play developed for children by the Science Volunteer Team of the Base. The team wrote the script, directed, and starred in the play. Adapted from a bilingual children's picture book of the same name written by Dr. Sarah Bexell, an expert at the Department of Science Popularization and Education of the Base, the play is about a giant panda mother and her son looking for food and new shelter when their habitat was destroyed by lumberjacks. On the way, the mother stops the baby panda from eating a drink bottle, saving him from a trap set by a hunter and comes across a neighbor red panda before they finally find food. The play is divided into three scenes and lasts about 15 minutes. It delivers various tips about giant pandas that can be easily absorbed and digested by the children and their parents, including time of discovery, living conditions, and diets. In addition, it also spreads the concept of protecting nature is everyone's responsibility to the audience in many aspects, so every visitor may have an in-depth experience as I am part of environmental protection undertaking while visiting the giant panda.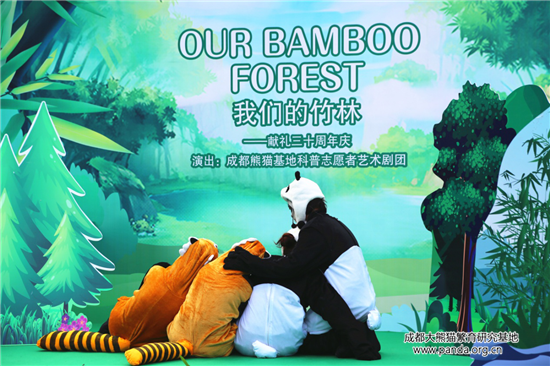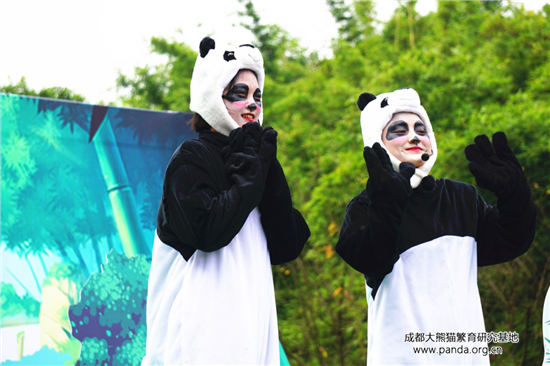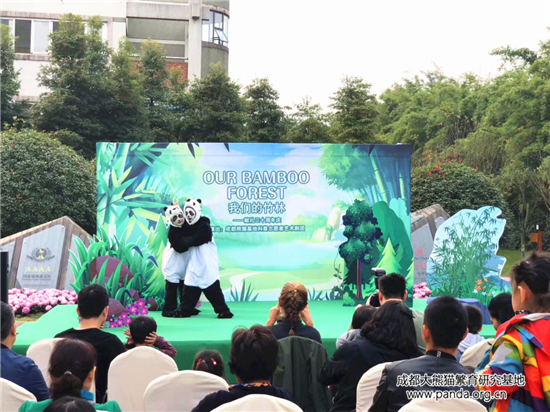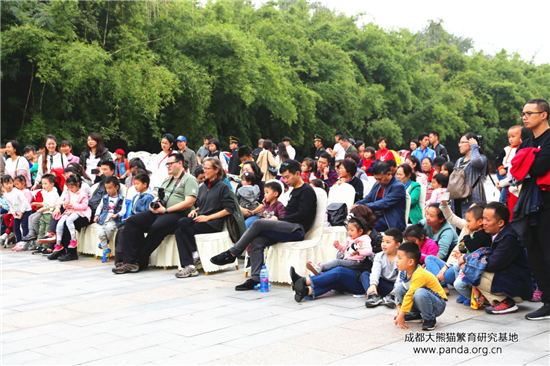 The event was well received as visitors filled in the questionnaires on how they felt about the play once it was over. Many children and their parents after the play were told that they could learn about giant pandas better this way. Children also expressed their desire to disseminate to their classmates and friends the knowledge they learned. They will do their part in protecting nature and wildlife beginning from small aspects in their lives. The performers, writers, directors, art designers, and other young volunteers involved in the play are now carrying in their hearts the concept of environmental protection and their concern for giant panda and other animals after over a month's hard work preparing and rehearsing the play.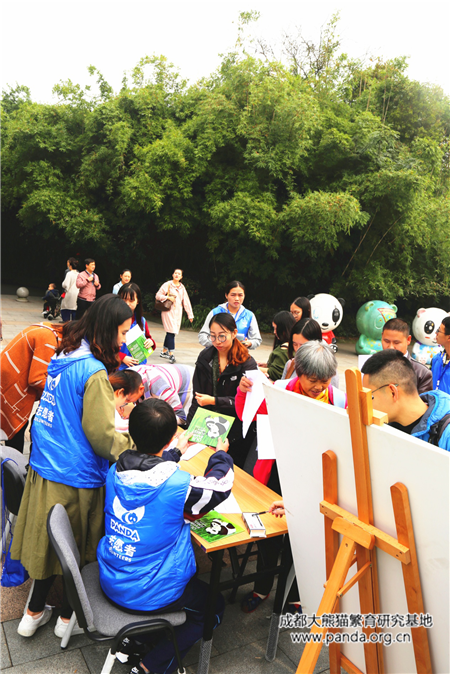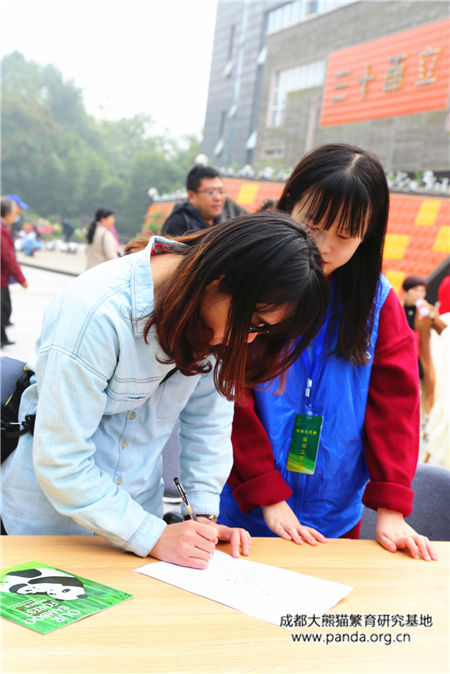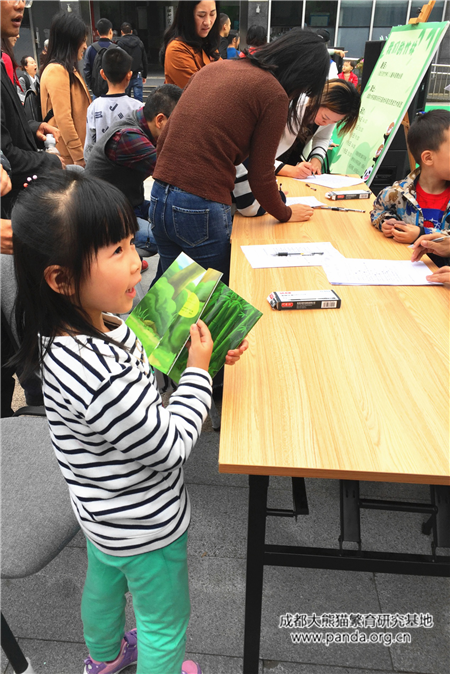 This stage play is just a miniature that the Department of Science Popularization and Education of the Base forges ahead in the innovation for science popularization in diversified manners, so as to give full play to the initiative of volunteers, enhance the awareness of audience to participate and take initiative and allow visitors at all ages to understand and learn knowledge about giant panda while enjoying the show.