On January 13, 2018, Yuan Meng, the first giant panda born in France, was introduced to the public for the first time. The crowd was enthusiastic despite the chilly weather. They arrived early at the Giant Panda House of Zoo Parc de Beauvel in Saint Aignan, France and waited to see this five-month-old superstar.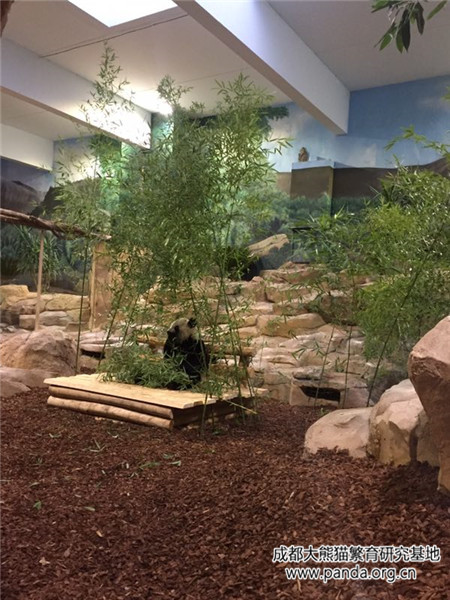 "Yuan Meng", was born in Zoo Parc de Beauvel on August 4, 2017 to the happy couple Yuan Zai and Huan Huan, who made the trek from the Chengdu Research Base of Giant Panda Breeding to France in 2012. On the morning of January 13th, the five-month-old Yuan Meng showed up in the indoor play area of Giant Panda House led by his mother Huan Huan. Little Yuan Meng was a very vivacious and active boy. As his mother Huan Huan ate her breakfast and relaxed, he kept climbing up and down and exploring his new environment. The sight of the cute and adorable Yuan Meng brought smiles to the crowd's faces.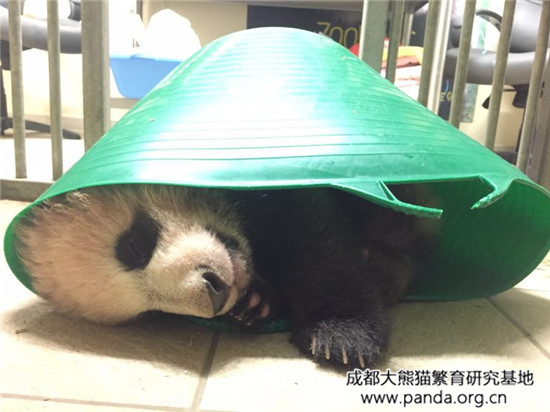 Before Yuan Meng was born, the Chengdu Research Base of Giant Panda Breeding dispatched experienced breeders and veterinarians to France. After his birth, the breeding team from the Base spared no effort to observe and record his growth around the clock. They kept a close eye on Yuan Meng and his mother's health and strictly controlled items in the nursery as well as its overall safety. Thanks to guidance and help provided by the breeding team of the Base as well as efforts made by French nursery organizations, Yuan Meng has grown from his mere142.4g at birth to 11kg at present, but just as cute as ever. As detailed by Duan Dongqiong, a breeder at the Chengdu Research Base of Giant Panda Breeding, Yuan Meng and his mother Huan Huan are currently enjoying good health, happy thoughts, and a healthy good appetite.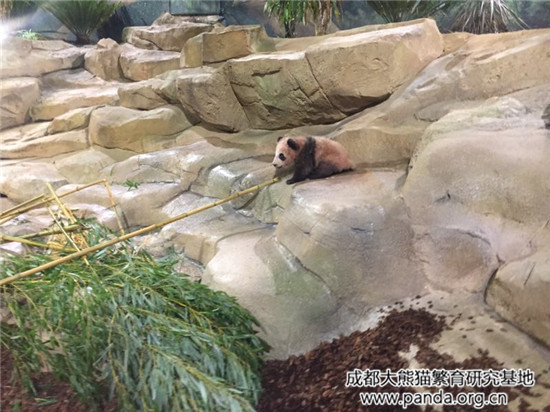 Giant pandas play a role of "envoy of friendship" in China's foreign affairs. Over these three decades since its establishment, Chengdu Research Base of Giant Panda Breeding, based on China's major political and diplomatic needs, has successively established the "Giant Panda Long-term International Cooperative Breeding Program" relationship with many countries led by national, provincial and municipal leaders and successfully carried out cooperation and research in various fields. During this process, Chengdu Research Base of Giant Panda Breeding overcame many difficulties in technology, culture, communication and management, made some achievements and received wide acclaim from the international community.