Bamboo in the panda kindergarten are popular among young giant pandas.
Playing with bamboo is perfect. They can be used to measure how tall the young giant pandas are.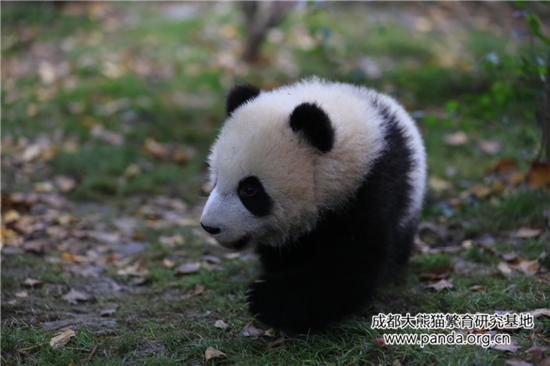 A little one walks over and leans against the bamboo, "Well, I'm this tall!"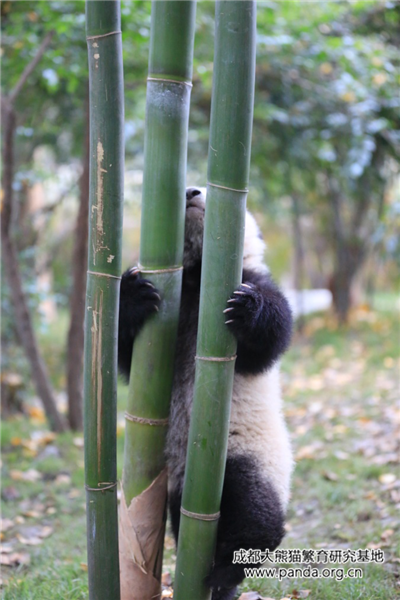 Hah, it looks like fun. Here comes another panda wanting to join him, but he seems unwilling to share. Then we see two pandas contesting with each other.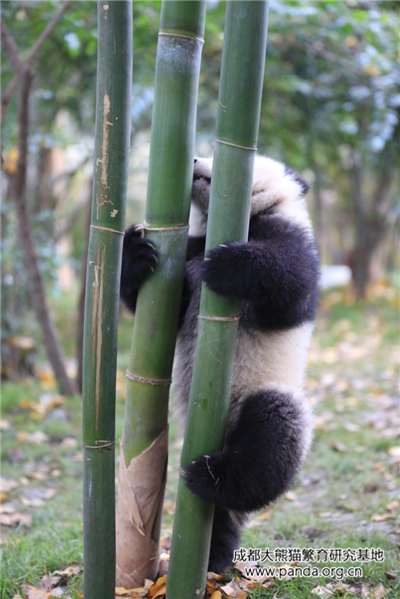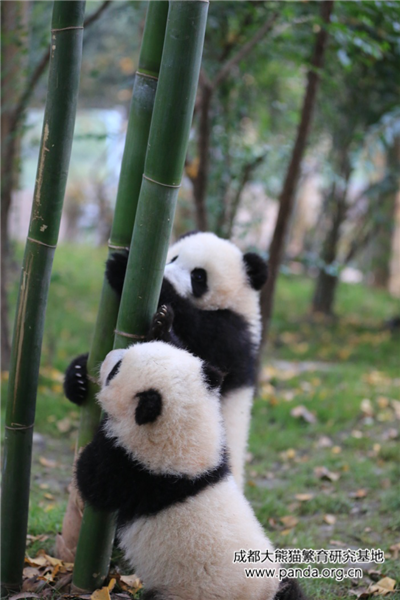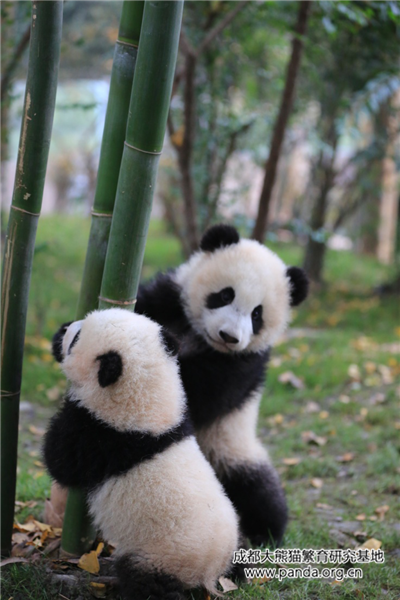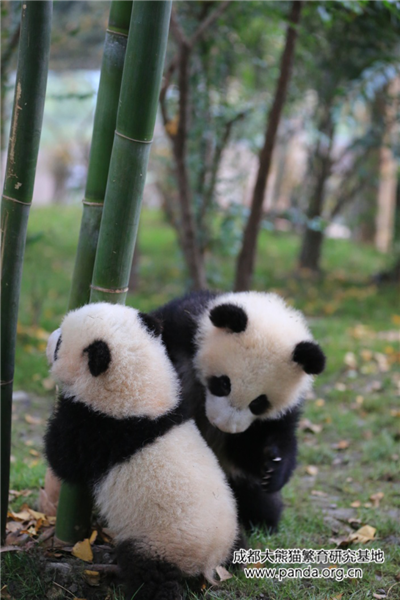 Then, one panda gives up. He seems to have found something else fun to do. How clever he is that he found a tree, which could also be used to measure height.