Injecting new blood into a program is a joyous occasion and is especially true for the popular science volunteer team at the Base. During the past month, the seventh volunteer recruitment and training session of the Base came to fruition!
This time around, recruiting volunteers still employed the same two methods: online and offline recruitment. The Panda College, the Base's official account, online application screened submissions, while offline efforts, including on-site recruitment events held at two universities in Chengdu, namely Southwest Minzu University and Chengdu University of Technology also approached interested applicants.
The candidates took part in a two-day volunteer training session held by the Base on April 14 and 15. The training included an introduction to the Base and the science popularization department, a brief introduction to the volunteer team, information about giant and red pandas, animal behavior and emotion introductions and perceptions, as well as skill presentations. In addition, we also invited senior volunteers to share their practical experiences and tips with all candidates. Afterwards, volunteers visited the Base in groups to get familiar with various popular science venues and interpretation points.
This training comprehensively assessed volunteers in a combination of written tests and interviews. The interview consisted of a field interpretation test and a situation response interpretation test. The former tested the basic aptitude of new trainees and their mastery of knowledge, while the latter simulated emergency situations and chaotic situations to test students' ability to respond and quality of service.
The popular science volunteer service project was completed, only extending to the sixth session as originally planned. The seventh represents outstanding achievements earned over the past six sessions of volunteers and even a new journey for the volunteer team. The popular science volunteer service team of the Base has begun to become stable and efficient. Excellent new volunteers will take key positions in the future volunteer service, and we warmly welcome new members to join the volunteer family of Chengdu Research Base of Giant Panda Breeding.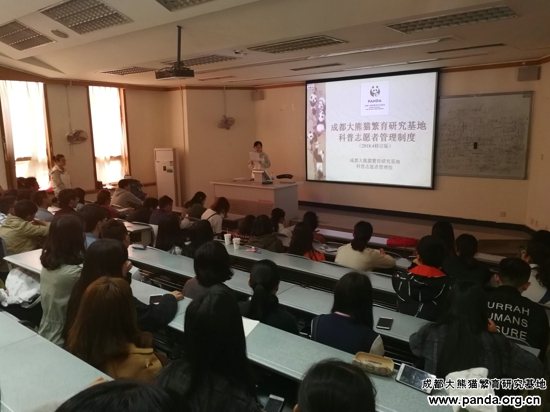 Recruitment Site at Southwest Minzu University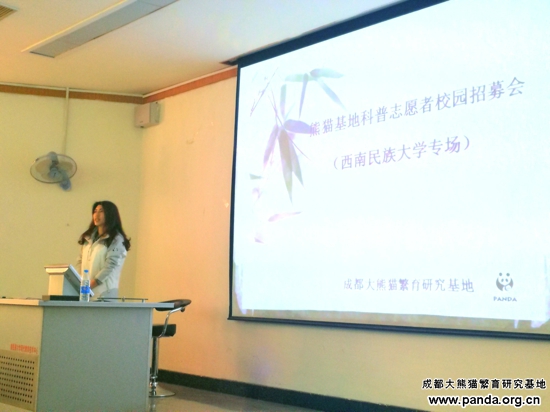 Recruitment Site at Chengdu University of Technology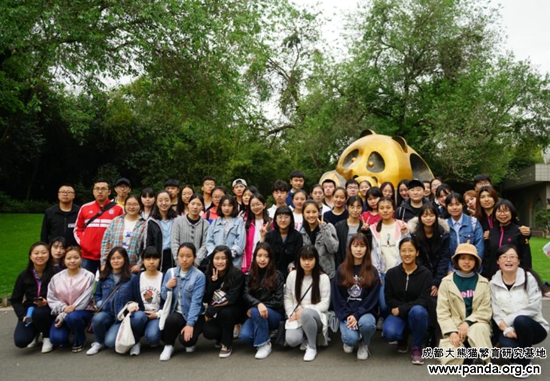 Photo of the Seventh Volunteer Session of the Chengdu Research Base of Giant Panda Breeding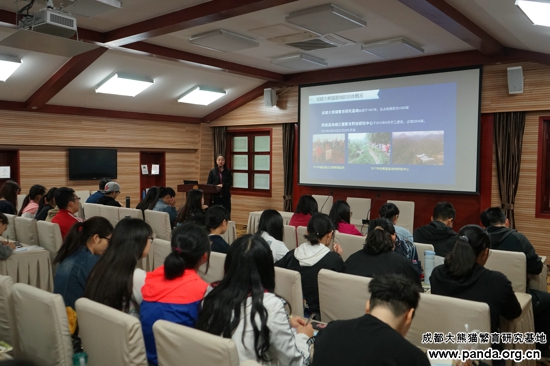 Training site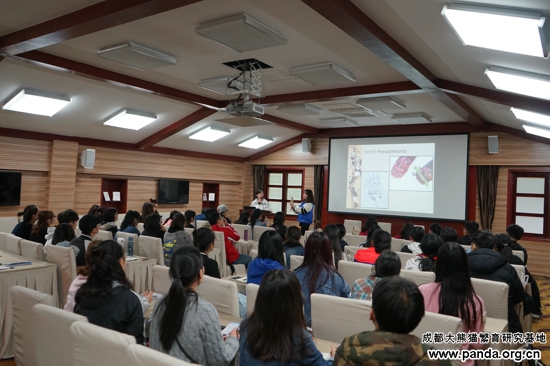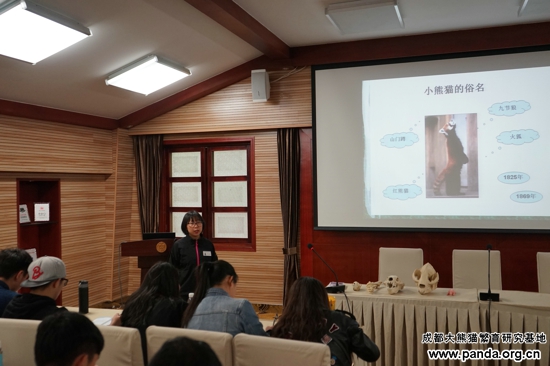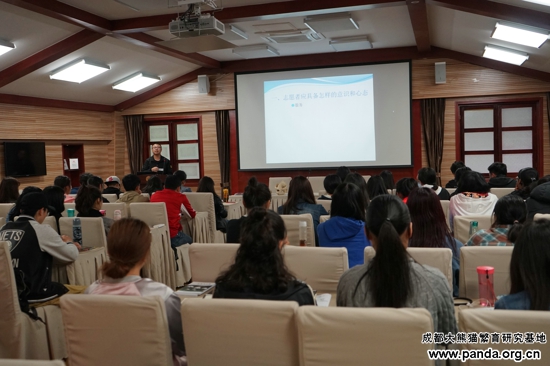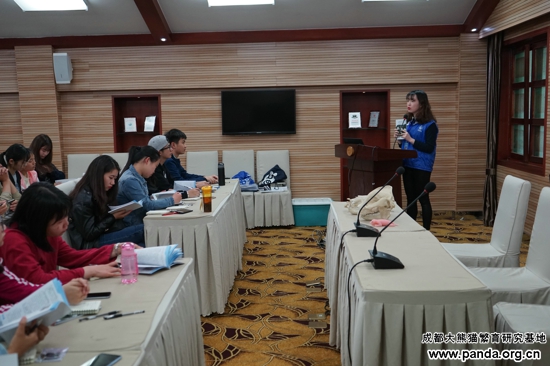 Past volunteers shared their practical experience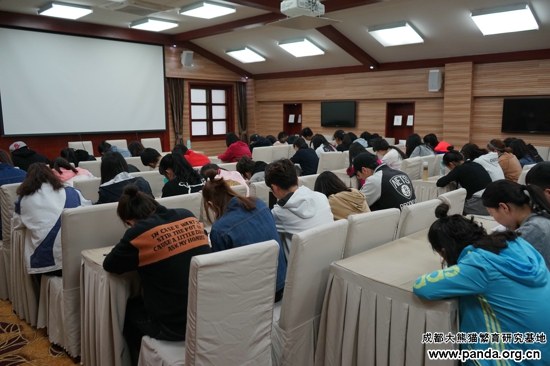 Written test of theoretical knowledge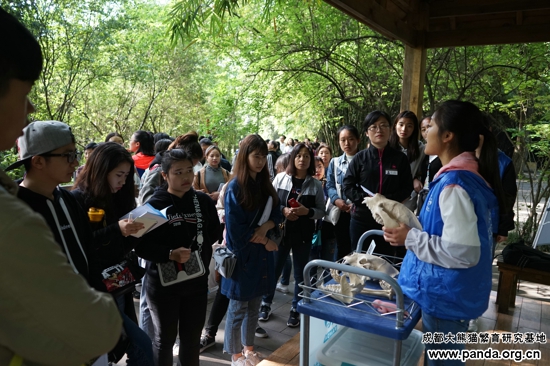 Field interpretation test